The HighLifeStyleShow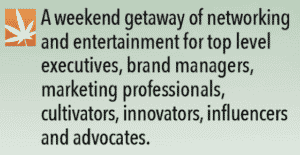 The HighLifeStyleShow will be a gathering of brands, dispensaries, distributors, growers, artists, performers and consumers to converge in the HighLifeStyle of B2B and B2C in a resort hotel conference setting with exhibitors, vendors, concerts, comedy, education, celebrities, socializing and networking.
With medicinal and recreational now accessible in Massachusetts for adults over 21, users have choices of where to purchase their products and will eventually choose their favorite brands and retail outlets just like with other consumer products. Most other canna events are only aimed at the "industry" involving manufacturers and medication. We expect to be a place for cannabis brands and dispensaries to market to reach potential customers and new business relationships.
You must be at least 21 years of age to enter the private property.