About
About the The HighLifeStyle Show
The HighLifeStyle Show October 7-9, 2022
The Boxboro Regency Hotel and Conference Center, Boxborough, MA
You must be at least 21 years of age to enter the private property.
The HighLifeStyle Show will be over 30,000 sq ft indoor and outdoor gathering of brands, dispensaries, distributors, growers, artists, performers and consumers to converge in the HighLifeStyle of B2B and B2C in a resort hotel conference setting with exhibitors, vendors, concerts, comedy, education, celebrities, socializing and networking.
The HighLifeStyle Show offers exhibitors and vendors a fun environment to meet qualified customers who are interested in canna related products, services and creative arts. There will be no THC products for sale on property.
As a business conference, one of our goals is to have businesses, entrepreneurs and brands to be able to meet the distributors, retailers and consumers in an entertaining, safe environment. Retail distributors can promote their products and retail locations in order to compete to attract new customers. Artists can find new fans. Craft growers can network to find supplies they may need to be an at-home botanist, or find outlets or job opportunities.
As a LifeStyle conference, we will be showcasing all aspects of the canna inspired culture including health, wellness, music, art, clothing, literature, food, cultivation, supplies, medical, educational and ancillary aspects including cannabis weddings and travel.
There will be two levels of participation involving access to indoor and outdoor activities. All attendees will be able to access all of the Exhibitors indoors and out.
Live Music On The Main Stage Outdoors All Weekend Long Includes
The Wailers, Jon Butcher Axis, Roots of Creation, Brett Wilson, Mikaela Davis, Barrence Whitfield, Walter Sickert & The Army of Broken Toys, Tsunami of Sound, Justine's Black Threads and more.
Laugh your bud off with LIVE Comedy & Stand-up
Staring Matt Barry, Mona Forgione, Ian Stuart, Josh Day will be performing standup comedy, all weekend long.
Click Here For more info on Exhibitor Space or Sponsorship, or email:
Marc@NECANN.com or GarySohmers@gmail.com
THERE WILL BE NO SELLING ANYTHING IN VIOLATION OF MASSACHUSETTS LAW. THIS LOCATION IS NOT A DISPENSARY.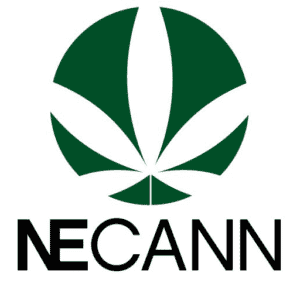 Since 2014 NECANN has been creating resource hubs for the rapidly expanding Cannabis industry. Events where businesses, entrepreneurs, investors, educators, patients, advocates, and consumers can connect, learn, and grow. We feel that individually created conventions focused on each local market's needs and opportunities are a superior alternative to the generic national canna-convention franchises found everywhere. Rather than focusing on what the Cannabis Industry can do for us, NECANN takes a collaborative approach to each of our conventions that has resulted in consistently high ROI for exhibitors, sponsors, attendees, and the local cannabis market as a whole, facilitating growth for all.
NECANN events are unique in the cannabis space in several ways:
(1) Rather than waiting until the battle for cannabis normalization is won before launching a convention in a new market, we search out potential markets that need help and join the fight.
(2) As part of that commitment, we donate 10% of the exhibit floor booth space at each convention to local cannabis advocacy groups and non-profits.
(3) Even after legalization, our events continue to serve not just the B2B communities, but patients, caregivers, and recreational consumers as well.
Every single facet of the industry is represented at our events, including: Accounting, Insurance, Marketing, Banking, Payment Processing, Botanicals, Patient Advocacy, Diversity & Inclusion, Storage, Packaging, Dosing Equipment, Patient Education, Medical Experts, Displays & Fixtures, Grow Lights, Hemp Industry , Hydroponics & Cultivation Products, Infused Products, Inventory Tracking, Legal Resources, Licensing Services, Medical Resources, Smoking, vaping, and dabbing accessories, POS & Management Software, Private Equity & Investment Resources, Training & Education, Security Services & Equipment, Testing & Lab Services, Tinctures, Salves, & Topicals.
If you see one of us at one of our conventions, please feel free to introduce yourself and share your thoughts on what you would like to see at the next one!
If you are a cannabis-related advocacy group or non-profit in a market we host a convention and would like to be considered for a donated booth, please email info@necann.com with an introduction and links to your organization.
The Producer
Gary Sohmers, also known as "The King of Pop Culture", is an American appraiser, writer, musician, and fan convention producer.
Gary was the publisher, author and editor of the Madcity Music Sheet in Madison, WI in the 1970s and during that time was an initial founder of the American Cannabis Society, producing numerous rallies including on the WI statehouse lawn.
He has produced over a thousand concerts and events over his long career working with such acts as Tim Buckley, Bob Seger, Richie Havens, Genesis, Cab Calloway, NRBQ, Stevie Ray Vaughn, Cheap Trick, Prince, and Eric Clapton, among many others, including some of Styx earliest gigs back in 1973.
In addition to producing concerts and writing, Gary has also produced the Collectibles Extravaganzas since 1985, featuring celebrity guest stars such as his long time friend Adam West, along with the reunions of the casts of Lost In Space and Willy Wonka, among many others.
In 1997, Gary was chosen as an expert appraiser of Pop Culture and Collectibles on the PBS TV program Antiques Roadshow, appearing in over 80 televised appearances over 13 seasons. Gary has performed stand up comedy for over 35 years, hosted a call-in collectibles appraisal radio program for 25 years and made hundreds of TV and radio appearances.
Currently, Gary has been producing the NorthEast ComicCon, the Collectibles Extravaganza, the Pop Culture Expo, and MusicCon, along with other collectibles events and concerts. These involve fans and consumers attending an event to meet vendors, celebrities and exhibitors to buy products, enjoy entertainment, and gain valuable career education.
His movement into producing a cannabis event following in the path of craft wine and craft beer events, is an obvious extension of the "fan" model, alongside his 50 years of experience consuming cannabis for health, creativity, and recreation.
Discovering at 17 years of age that his debilitating migraine seizures were misunderstood by the medical community, his use of cannabis to relieve his pain met an inspirational mindset to create and be able to function in society. Now, after all these years, the access to this unique "medicine" legally has been a saving grace, but the system and cost to "try" new products is the obstacle Gary is trying to bring to awareness.
Also the stigma of cannabis users being either a Spicolli or a Fabulous Furry Freak Brother needs to be expunged.
The concept for the HighLifeStyle show began in 2018, where Gary envisioned an opportunity similar to craft wine and craft beer for the cannabis community to come together for a conference that was educational and entertaining for businesses and consumers. After the pandemic, the Massachusetts cannabis environment has also evolved to make this type of event more suitable for the state.
Gary's goal is to give the Brands the opportunity to "own" the customer to evolve brand loyalty, while offering added knowledge of products, and driving the opportunity for consumer choice from the multitude of options to purchase legally that exists and is growing.