The HighLifeStyle Show 2023 doesn't just offer a feast for the senses; it serves as a bustling marketplace for a myriad of exhibitors, each bringing their unique flair and expertise to the show. This year, the event's Exhibit Hall will house a diverse range of exhibitors, from cannabis dispensaries, genetics, brands, art and ancillary businesses, all under one roof with indoor consumption.

And let's not forget the Ballroom, where Tattoo artists, authors, vintage vinyl records, books and celebrities will captivate audiences although there will be no indoor consumption in the Ballroom, the hallways, hotel lobby or the Seminar room.
First, let's talk ground rules. While the Exhibit Hall will be a hub of activity, it's essential to note that social consumption of your "medication" is limited to the Exhibit Hall durng show hours and in the Courtyard during the After Parties Friday and Saturday nights. We encourage a "no ash" indoor social consumption policy. You want to consume an ash bearing joint, please consume it outside. The mantra here is "consume responsibly" and to treat the venue with kindness – we want to provide a good model for an indoor social consumption event venue with a willing host hotel that wants us to come back.
Now, onto the stars of the show – the exhibitors.
Ink and Artistry
Tattooing Wisdom: Where ink meets philosophy.
Flying Eye Tattoo: A visionary approach to body art.
Stone Galaxy Tattoo: Tattoos that are out of this world.
King's Ink: Where royalty gets inked.
Fawn Baker: Internationally known.
Canman: The one word in Tattoo art.
Cannabis and Wellness
Smyth Cannabis Co.: A family tradition of quality.
Reverie 73: Dreamy cannabis concoctions.
Simply Herb and Ozone / Ascend Wellness LLC: Elevating wellness to new heights.
High Hopes Dispensary: Elevate your expectations.
Craft Bud Alliance: A coalition for quality cannabis.
Flower Medical: Where health and herb intersect.
Multifacted Shaman: Spiritual guidance with a green thumb.
Queen of Cups Apothecary: Herbal remedies fit for royalty.
Lifestyle and Merchandise
New Edge Smoke & Vape: Cutting-edge smoking accessories.
South Shore Pottery Co: Craftsmanship in every piece.
Kushley LLC: Freshening the cannabis experience.
Crafted By: Nick: Handmade goods with a personal touch.
Purpose Genetics and Seeds for Vets: Cultivating purpose, one seed at a time.
FatCat Select Seeds: Purr-fectly crafted cannabis seeds.
The Shirt Factory: Wear your passion.
Buried Treasures: Unearth unique cannabis accessories.
Favorables / Doobie Designs Line: Fashion with a high twist.
Entertainment and Media
Toking with the Dead: Where cannabis culture meets the afterlife.
Witch Dr Studio: A magical take on modern art.
OneHitOneDa: Simplifying the smoking experience.
Ganja Girl: The feminine side of cannabis culture.
Art of Kevin Hinkle: A canvas of colors and imagination.
TattooNOW: Your portal to the world of tattoo artistry.
Wex Rex Collectibles, Books, Posters and Records
Jo Horner tables To Teapots Vintage Audio.
Sam Miserendino: Author of provocative cannabis literature.
Bob Tkacik: A celebrity in the world of cannabis culture.
Health and Therapy
Shine On Massage Therapy: Relaxation at its finest.
This eclectic mix of exhibitors promises to make the HighLifeStyle Show 2023 a marketplace of ideas, products, and experiences that you won't want to miss. So mark your calendars for September 22-24, 2023, at the Boxboro Regency Hotel in Boxborough, MA. The clock is ticking, and the anticipation is high!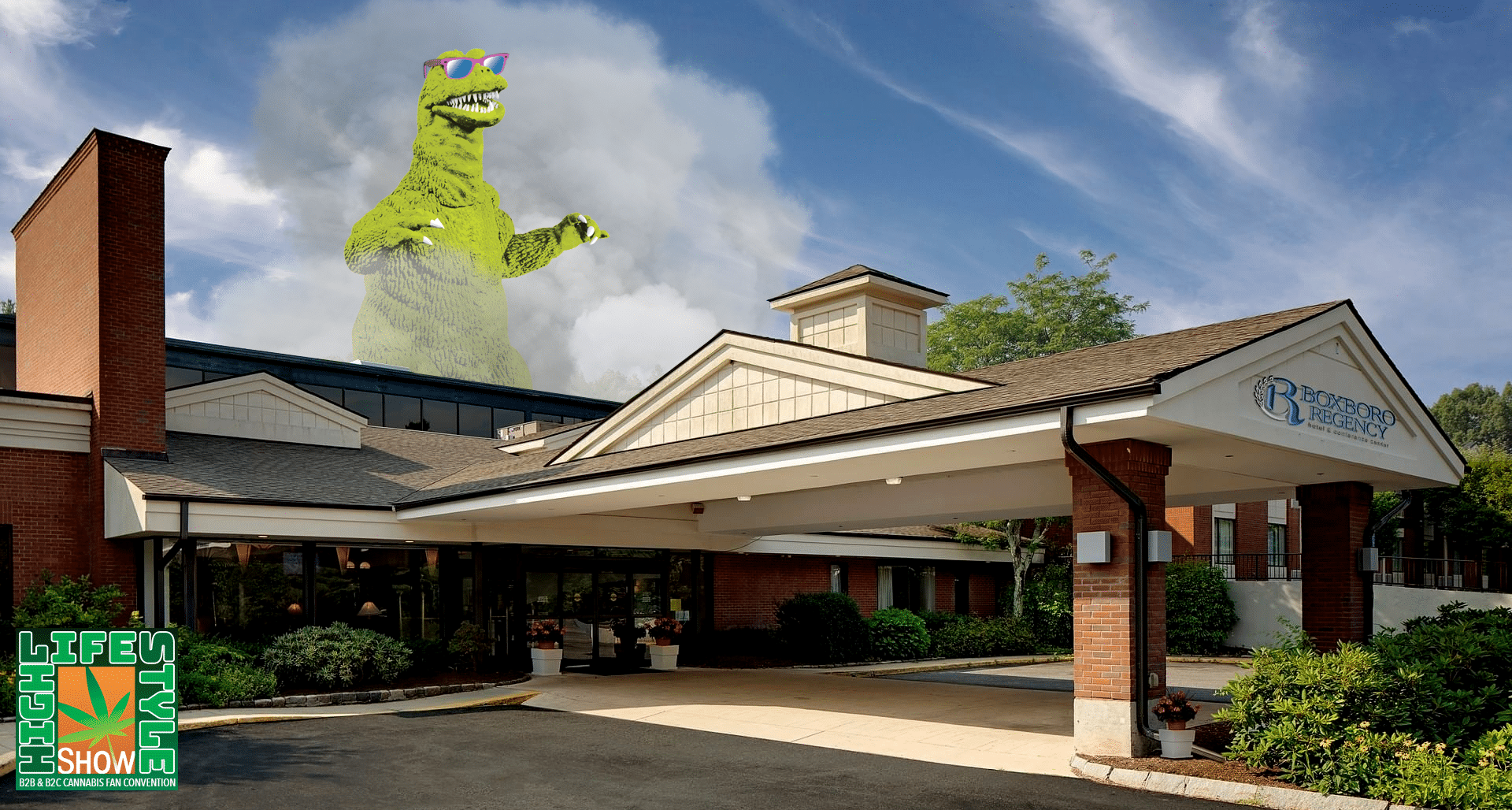 Stay in the heart of the magic at The Boxboro Regency Hotel & Conference Center, the very venue of our community event. Located conveniently at 242 Adams Pl., Boxborough, MA, 01719, the hotel ensures a comfortable stay with its array of amenities including free parking, high-speed internet, an indoor pool, and a fitness center. Satisfy your munchies after a full day of music and ink at the hotels restaurant, or utilize the business center as per your needs.
For those wanting to explore the local area, take advantage of the free shuttle service that will transport you to sites within a 10-mile radius. Satisfy your hunger pangs at the hotel's on-site restaurant, the Minuteman Grille, offering breakfast, lunch, dinner, and drinks to cater to all your dining needs during the event.
Its prime location just off I-495 makes the Boxboro Regency Hotel & Conference Center an ideal base for attendees traveling from near and far. So, whether you're a music junkie, tattoo fan, or canna enthusiast, book your room now so you can stay on-site and in the mix!
Meet the Exhibitors: The Creative and Innovative Minds Behind HighLifeStyle Show 2023