One half of the stoner-hippie comedic duo Cheech and Chong, Richard "Cheech" Marin has become perhaps one of the most well-known and respected Chicano achievers in the world of entertainment. As an actor, director, writer, musician, art collector and humanitarian, Cheech is a man who has proven that he has the intellect and wit to make a simple smile appear in any situation.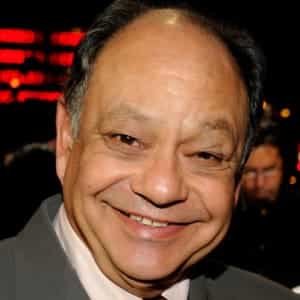 The High Lifestyle Show October 7-9, 2022 We are super stoked to announce, a true renaissance man, our guest Cheech Marin. Cheech will be meeting fans and signing items, art and autographs all weekend long. Limited tickets are available now!
On April 19, 2018, Cheech (as part of GLE Brands Inc) signed an agreement with Heritage Cannabis Holdings Corporation (CSE: CANN) to have exclusive rights to use cannabis and cannabis-related products utilizing the Private Stash brand throughout Canada for a period of 2 years, with the agreement automatically renewing for an additional year upon achieving various milestones.
Vancouver, B.C. / TheNewswire / April 19, 2018 – HERITAGE CANNABIS HOLDINGS CORPORATION (CSE: CANN) ("Heritage" or "Company") is pleased to announce that it has signed an agreement with GLE Brands Inc ("GLE")., a branding company inclusively representing the 'Cheech's Private Stash' ("Private Stash"), Cannabis brand of Iconic Hollywood actor, stand-up comedian and Cannabis legalization advocate, Cheech Marin. Mr. Marin is widely known for being one half of the comedy duo 'Cheech and Chong' which gained prominence in the 70s and early 80s for its public use of cannabis in mainstream movies.
In Forbs Magazine  – He offers this advice to entrepreneurs:
"… the cannabis industry is the next huge frontier for business opportunity. The industry is poised to grow to close to $50 billion in the next decade." But for those seeking to invest he warns,  "…be careful not to get involved with the brands that are looking to make a quick buck." 
By the way, as a wine lover, Cheech does not subscribe to the notion that legalized recreational pot will hurt wine sales. He says, "Americans are consumers and socialize extensively…there is space for both wine and cannabis."
Cheech Marin Is Still Smokin' After All These Years — As An Entrepreneur
The actor had immense success in the 1970s as a partner of Tommy Chong. He then moved into a wide array of film roles, including Spy Kids, Tin Cup, and Once Upon A Time In Mexico. Among his TV credits are a recurring role on Lost, a recurring role on Nash Bridges, and a guest appearance on Grey's Anatomy. A few of his recent films include The Perfect Game (Lions Gate Entertainment); Beverly Hills Chihuahua and Race to Witch Mountain (Walt Disney Pictures); and The Miracle of Dommatina (Hallmark Channel).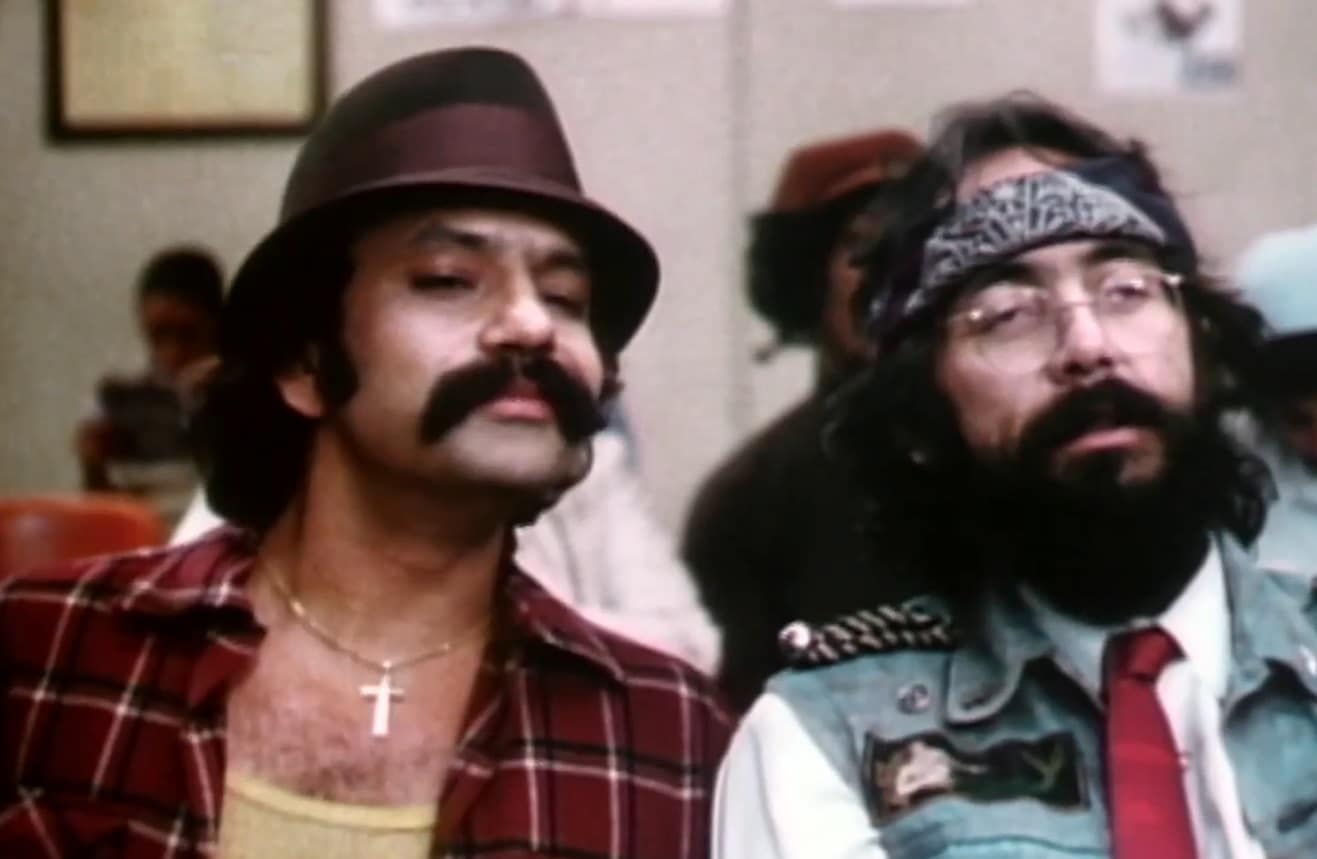 After Cheech & Chong disbanded in 1985, Marin starred in a number of films as a solo actor, most notably Born in East L.A., which was also his directorial debut, The Shrimp on the Barbie, Tin Cup, and Once Upon a Time in Mexico. He made a cameo appearance as a dockworker in Ghostbusters II. In 2004 he made his second appearance as a policeman, as "Officer Salino" in the film adaptation of John Grisham's holiday novel "Skipping Christmas", under the title "Christmas With the Kranks", starring Tim Allen and Jamie Lee Curtis. Marin appeared in the Fox sitcom Married… with Children as the voice of the Bundy's Briard dog, Buck; he voiced the character in three episodes: Look Who's Barking, Change for a Buck, and Assault and Batteries.
Marin made the transition to full-time television work when he co-starred on the short-lived The Golden Girls spin-off The Golden Palace (1992–1993), and later with Don Johnson, Jaime P. Gomez, and Yasmine Bleeth in the police show Nash Bridges (1996–2001), in which they played San Francisco, police-detective partners. In recent years he has been active in playing supporting roles in films and performing voice overs for animated features. After appearing in a supporting role in Judging Amy, playing an independently wealthy landscape designer, Marin starred in the CBS sitcom Rob, with Rob Schneider.
Marin is a frequent collaborator of the director Robert Rodriguez, who has worked with Marin seven times; the last two installments of the Mexico trilogy, the Spy Kids trilogy, From Dusk Till Dawn, and Machete. He provided his voice for several Disney animated films, most notably Tito the Chihuahua in Oliver & Company (1988), Banzai the hyena in The Lion King (1994), and Ramone in Cars (2006) and its sequels Cars 2 (2011) and Cars 3 (2017). He also played Pancho in The Cisco Kid (1994), and reprised the Banzai role in the video game Kingdom Hearts II.
Marin encouraged people to wear masks during the COVID-19 pandemic as part of the Government of California's "Your Actions Save Lives" campaign in 2020.
Cheech appears in several episodes of AMC's "Lodge 49" as El Confidente, a member of Lodge 55 in Mexico.
Marin is an avid collector of Chicano art and started his collection in the 1980s. Cheech Marin is also regarded as one of the most prominent private collectors of Chicano art. From 2001-2007, he toured Chicano Visions: American Painters on the Verge to major art museums across the country, breaking attendance records during its groundbreaking 15-city tour. In addition, he introduced Chicano art at Los Angelenos/Chicano Painters of L.A., an exhibition at LACMA in Los Angeles.   Two national touring exhibitions have featured works from his private collection. He feels that it's important to :
"use his celebrity status to call attention to what he saw as an under-appreciated and under-represented style of art".
In collaboration with the city of Riverside, California, and the Riverside Art Museum, Marin established The Cheech Marin Center for Chicano Art, Culture & Industry, in the City of Riverside, which opened on June 18, 2022. Marin will be donating his collection of over 700 pieces of Chicano art, the largest collection of such art in the world. The center will provide a location for the presentation and study of Chicano art, and is expected to draw international attention.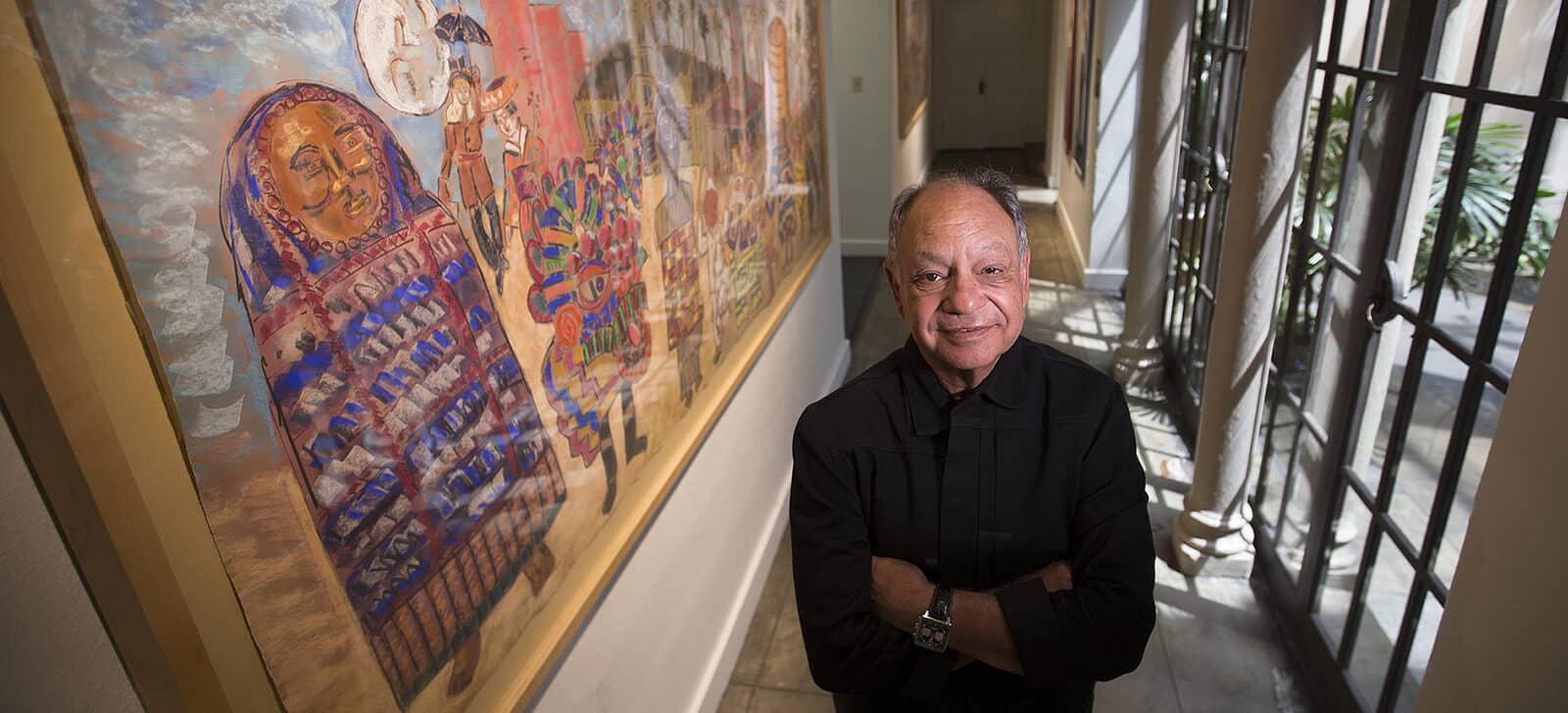 In late 2006, Marin participated in Simon Cowell's Celebrity Duets, having sung with Peter Frampton, Randy Travis, Clint Black, Aaron Neville, and Al Jarreau. He was the fourth to be eliminated.
Marin had a recurring role in the hit television series Lost, playing David Reyes, Hurley's father.
He was a co-host for WWE Raw on March 1, 2010, with his comedy partner Tommy Chong, in Oklahoma City.
Marin also sings on the hidden track "Earache My Eye" on Korn's album Follow the Leader.
In 2009, he appeared in the Hallmark Channel movie Expecting a Miracle.
On March 18, 2010, Marin beat journalist Anderson Cooper and actress Aisha Tyler on Celebrity Jeopardy!'s Million Dollar Celebrity Invitational. Cooper admitted he was "crushed" by Marin.[14] Marin also won his semifinal round in early May but lost in the May 6–7 final to Michael McKean. He had previously won the first Celebrity Jeopardy! tournament in 1992.
In January 2012, he was one of eight celebrities participating in the Food Network reality series Rachael vs. Guy: Celebrity Cook-Off. He was eliminated in the third week of the competition.
Cheech is a Mexican American third-generation whose work on behalf of Latinos has earned him numerous awards, including the Imagen Foundation's 2000 Creative Achievement Award, and Kraft Foods' ALMA Community Service Award in 1999. The Smithsonian Latino Center awarded him the inaugural Legacy Award for Arts Advocacy in 2007 for his contributions to the creative arts at Otis College of Art & Design in Los Angeles. A member of the Hispanic Scholarship Fund and the Smithsonian Latino Center, he serves on their boards. The comedic alliance between Tommy Chong and Richard "Cheech" Marin has been revived after being dormant for a long time. They reunited at the world-famous Troubadour in Los Angeles to announce their first tour in over 25 years!
Filmography
1978 Up in Smoke –  Pedro de Pacas
1980 Cheech and Chong's Next Movie – Cheech/Dwayne "Red" Mendoza
1981 Nice Dreams – Cheech
1982 Things Are Tough All Over – Cheech/Mr.Slyman/Narrator
1983 Still Smokin' – Cheech
Yellowbeard –  El Segundo
1984 Cannonball Run II –  Tire Store Employee
Cheech & Chong's The Corsican Brothers –  Corsican Brother
1985 Get Out of My Room – Cheech/Ian Rotten
After Hours – Neil
1986 Charlie Barnett's Terms of Enrollment – Elvis Friend & Fan
Echo Park – Sid
1987 Born in East L.A.-  Rudy Robles
Fatal Beauty – Bartender
1988 Mickey's 60th Birthday – Disney Janitor
Oliver & Company – Tito the Chihuahua (voice)
1989 Ghostbusters II – Dock Supervisor
Rude Awakening – Jesus Monteya
Troop Beverly Hills – Himself
1990 Far Out Man – Cheech
The Shrimp on the Barbie – Carlos Munoz
Mother Goose Rock 'n' Rhyme – Carnival Barker
1992 Ferngully: The Last Rainforest Stump (voice)
1994 Charlie's Ghost Story – Coronado
The Magic of the Golden Bear: Goldy III – Master Borgia
A Million to Juan – Shell Shock
The Lion King – Banzai (voice)
1995 Desperado – Short Bartender
1996 From Dusk Till Dawn – Border Guard/Chet Pussy/Carlos
The Great White Hype – Julio Escobar
Tin Cup – Romeo Posar
1998 Paulie – Ignacio
1999 The Nuttiest Nutcracker –  Mac (voice) Direct-to-video
2000 See You in My Dreams – Estaban
Luminarias – Jesus
Picking Up the Pieces – Mayor Machado
2001 Spy Kids  – Felix Gumm The Fake Uncle
2002 Spy Kids 2: The Island of Lost Dreams –  Felix Gumm The Fake Uncle Cameo
Pinocchio – The Fox (voice)
2003 Masked and Anonymous – Prospero
Spy Kids 3-D: Game Over –  Felix Gumm The Fake Uncle Cameo
Once Upon a Time in Mexico – Belini
Good Boy! –  The Henchmen (voice)
2004 The Lion King 1½  – Banzai Direct-to-video
Christmas with the Kranks  – Officer Salino
2005 Sian Ka'an –  (voice)
Fall Down a School Erick Matthew, 202, 26, 57, 211 – Bus Motorists (voices)
Underclassman – Captain Victor Delgado
2006 Cars – Ramone (voice)
Mater and the Ghostlight – Ramone (voice) Short film
2007 The Union: The Business Behind Getting High Himself
Grindhouse – Padre Benicio Del Toro
2008 Beverly Hills Chihuahua – Manuel (voice)
2009 Expecting a Miracle – Father Arturo Television film
Race to Witch Mountain – Eddie Cortez The Auto Mechanic
2010 The Perfect Game – Padre Esteban
Tales from Earthsea  – Hare (voice) US version only
Machete Padre Benicio Del Toro Cheech also makes an appearance as the Padre in the (then) fictitious Machete trailer for the 2007 Grindhouse double feature. The trailer appears in the DVD for the Planet Terror portion of Grindhouse.
2011 Cars 2 –  Ramone (voice)
Hoodwinked 2: Hood vs.  – Evil Mad Hog (voice)
2012 El Santos vs. La Tetona Mendoza Narrator, El Charro (voices) (Spanish-language Mexican animated film)
Seven Psychopaths – The Dog, Erick Matthew (voice)
Tad, The Lost Explorer – Freddy (voice) US English dub
2013 Cheech & Chong's Animated Movie – Cheech/Pedro de Pacas (voice)
2014 The Book of Life – Pancho Rodriguez (voice)
2016 El Americano: The Movie – Martin (voice)
Dark Harvest – Ricardo
2017 Cars 3 – Ramone (voice)
Coco – Corrections Officer (voice)
2019 The Cheech: An American Icon's Crusade for the Chicano Art Movement Himself A documentary covering Marin's lifelong advocacy for Chicano art, and his efforts to develop The Cheech Marin Center for Chicano Art, Culture, and Industry.
2020 The War with Grandpa – Danny
2021 Nash Bridges – Joe Television film
2022 Shotgun Wedding – Robert Post-production
TBA Lapham Rising Hector – Post-production
TBA Champions –  Julio Post-production
Television
The Tracey Ullman Show (TV) (1 episode, 1987)
Mother Goose Rock 'n' Rhyme (TV) (1990) …as Carnival Barker
Great Performances (TV) …El Cosmico (1 episode, 1991)
Ring of the Musketeers (TV) (1992) …as Burt Aramis
The Golden Palace (TV) …Chuy Castillos (24 episodes, 1992–1993)
Tales from the Crypt (TV) …as Dr. Beneloy (1 episode, 1993)
The Cisco Kid (TV) (1994) …as Pancho
Married… with Children (TV) …as Buck's Voice (3 episodes, 1991–1994)
Dream On (TV) (1994) …as Waiter (1 episode, 1994)
Sesame Street (TV) (1994) …as Genie (Episode 3259, May 12, 1994)
Santo Bugito (TV) (1995) …as Lencho the Flea (unknown episodes)
The Courtyard (TV) (1995) …as Angel Steiner
Latino Laugh Festival (TV) (1996) …Host
Happily Ever After: Fairytales For Every Child (TV) Character- "Hansel and Gretel"
Tracey Takes On… (TV) (1996–1998) …Carlos (starred in only 2 episodes)
Funny Flubs & Screw-Ups V (TV) (2000) …Host
The 26th Annual People's Choice Awards (TV) (2000) …Host

Many may also remember Cheech from his well-known role opposite Don Johnson in the police drama, "Nash Bridges."

Resurrection Blvd. (TV) (2000)…as Hector Archuletta

South Park (TV) (2000) …voiced as Carlos Ramirez (voiced in 1 episode "Cherokee Hair Tampons")
Nash Bridges (TV) (2001) …as Inspector Joe Dominguez (1996–2001)
The Ortegas (2003) (TV) …as Henny Ortega (unaired TV series)
Tracey Ullman in the Trailer Tales (TV) (2003) …as Himself
George Lopez (TV) (2003) …as Lalo (Starred in the episode titled Guess Who's Coming to Dinner, Honey)
Judging Amy (TV) (2004–2005) …Ignacio Messina (20 episodes)
Dora the Explorer (TV) (2005) …voiced as King Juan el Bobo ("A Crown for King Juan el Bobo")
Storm Hawks (TV) (2007) …Cyclonian Pilot
Lost (TV) (2007–2009) …as David Reyes (Hurley's Dad in the episodes Tricia Tanaka Is Dead, There's no Place Like Home, and The Lie)
Mind of Mencia (TV) (2008) …as Gay man's father
Grey's Anatomy (TV) (2008) …as Otis (episode "Where the Wild Things Are")
MADtv (TV) (2009) …as Himself
Outnumbered (2009 TV movie)[27]
WWE Raw (TV) (2010) …as Himself (Guest Host)
Off the Map (TV) (2011) …as Papa
The Simpsons (TV) (2011) …as Himself (Guest voice)
Lopez Tonight (TV) (2011) …as Himself, George's celebrity father
Psych (TV) (2012) …as Deacon Jones
Rob (TV) (2012)…as Fernando
Rachael vs. Guy: Celebrity Cook-Off (TV) (2012) …as Himself (celebrity contestant)
Anger Management (TV) (2014) …as Hector
Jane the Virgin (TV) (2015) …as Edward
Elena of Avalor (TV) (2017-2019) …as Quita Moz (Guest voice)
Rob Riggle's Ski Master Academy (TV) (2018) …as Condor De Bogota
Lodge 49 (TV) (2018) …as El Confidente
Broke (TV) (2020) …as Don Dominguez (Episode: "The Test")
Home Economics (2022) …as Roberto (Episode: "Round-Trip Ticket SAN-OAK, $234")
Bubble Guppies (2022) as Fogzilla
Cars on the Road (2022) as Ramone (voice) (Episode: "Dino Park")
Funky Cops
Video games
Animated Storybook: The Lion King (1994) – Banzai
Kingdom Hearts II (2006) – Banzai
Cars (2006) – Ramone
Cars Mater-National Championship (2007) – Ramone
Cars Race-O-Rama (2009) – Ramone
Cars 2 (2011) – Ramone
Kinect Rush: A Disney-Pixar Adventure (2012) – Ramone
Disney Infinity (2013) – Ramone
Cars: Fast as Lightning (2014) – Ramone
Theme park attractions
It's Tough to Be a Bug! (1998) – Chilic
Radiator Springs Racers (2012) – Ramone
Discography
Cheech and Chong (1971)
Big Bambu (1972)
Los Cochinos (1973), won Best Comedy Recording at the 16th Annual Grammy Awards[28]
Cheech & Chong's Wedding Album (1974)
Sleeping Beauty (1976)
Up in Smoke (1978)
Let's Make a New Dope Deal (1980)
Get Out Of My Room (1985)
My Name Is Cheech the School Bus Driver (Released October 27, 1992)
Follow the Leader (1998)
Credits to: https://cheechmarin.com/bio/ and https://www.cheechandchong.com/
About The HighLifeStyle Show
Frequently Asked Questions
Do I need to be 21+ and is the show open to the public?
The show is open to the public, 21+ NO EXCEPTIONS.
Do I have to bring my ticket to the event?
You will need a copy of the ticket, printed or on your phone.
Can I leave & re-enter?
Yes, unlimited re-entry for the day of the show with a badge.
Can I bring/use cannabis to the event?
Yes – consumption will be permitted in all outside spaces. Possession and use of cannabis MUST be in compliance with Massachusetts law.
Is my registration/ticket transferable?
Yes – anyone over 21 can use your ticket.
What is the refund policy?
All ticket sales are final, with no refunds.
The High Lifestyle Show October 7-9, 2022
The Boxboro Regency Hotel and Conference Center, Boxborough, MA
Tickets are available now!
You must be at least 21 years of age to enter the private property.

There will be over 30,000 square feet of space indoors and outdoors where brands, dispensaries, distributors, growers, artists, performers, and consumers will come together in the HighLifeStyle of B2B and B2C in a resort hotel conference setting with exhibitors, vendors, concerts, comedy, education, celebrities, networking, and socializing.
The HighLifeStyle Show offers exhibitors and vendors a fun environment to meet qualified customers who are interested in canna-related products, services, and creative arts.
Our goal as a business conference is to connect businesses, entrepreneurs, and brands with distributors, retailers, and consumers in an entertaining and safe environment. In order to attract new customers, retail distributors can promote their products and retail locations. The ability to find new fans is a benefit for artists. Craft growers can network to find supplies they may need to be an at-home botanist, or find outlets or job opportunities.
As a LifeStyle conference, we will be showcasing all aspects of the canna-inspired culture including health, wellness, music, art, clothing, literature, food, cultivation, supplies, medical, educational, and ancillary aspects including cannabis weddings and travel.
There will be two levels of participation involving access to indoor and outdoor activities. All attendees will be able to access all of the Exhibitors indoors and out.
Live Music On The Main Stage Outdoors All Weekend Long Includes
The Wailers, Roots of Creation, Brett Wilson, Mikaela Davis, Barrence Whitfield, Walter Sickert & The Army of Broken Toys, Tsunami of Sound, Justine's Black Threads, and more.
Laugh your bud off with LIVE Comedy & Stand-up
Starring Matt Barry, Mona Forgione, Ian Stuart, and Josh Day will be performing standup comedy, all weekend long.
Click Here For more info on Exhibitor Space or Sponsorship, or email:
Marc@NECANN.com or GarySohmers@gmail.com
THERE WILL BE NO SELLING ANYTHING IN VIOLATION OF MASSACHUSETTS LAW. THIS LOCATION IS NOT A DISPENSARY.
About the Venue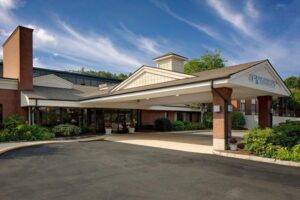 Make it a vacation and stay for the weekend! Boxboro Regency Hotel (978) 263-8701 Located in a rural area near several corporate offices, this simple conference hotel is 1 mi (1.6 km) from I- 95 and within 1 mi (2 km) of Oxbow National Wildlife Refuge. 9 km and 33 km from downtown Boston. The warm, traditionally furnished rooms feature free Wi-Fi access, a flat-screen TV, a coffee maker, and a seating area. Higher-class rooms have mini-fridges and/or a balcony or terrace overlooking the pool. Suites also include sofa beds and microwaves, while higher-end suites have separate living rooms.
While there are many pleasant restaurants close to our hotel, we are happy to offer guests delicious on-site dining options. Enjoy breakfast, lunch or dinner at our casual restaurant Minuteman Grille American Pub. You can also enjoy a delicious meal served directly in your room.
Amenities consist of a tropical atrium with a fountain, free Wi-Fi, free parking, disabled access, an indoor pool, a restaurant, bars, room service, and air conditioning. Refrigeration, Airport Shuttle, Pets Allowed, Dogs Allowed (please call hotel for more information). information 978-263-8701). In addition, for hotel guests, we provide a fully equipped fitness center that includes changing rooms and showers, treadmills, ellipticals, stationary bikes, and free weights. . Stay in control of your business with our on-site business center, which offers computer, printer, and fax services.
The hotel restaurant, bars, and indoor restrooms are also exclusive to VIPs, Hotel guests, and Exhibitors.
VIP Live Concerts including Roots of Creation appearing in Concert on Friday, October 7, 2022, at 4:00 pm – also Brett Wilson solo set Friday Evening, Cannabis Viper Vaudeville performance – Special Show only for VIPs, Exhibitors, and Hotel Guests and Mikaela Davis with her band Southern Star will be performing in concert Saturday, Oct. 8 on the main stage outdoors – Mikaela Davis will be performing a special solo concert for VIPs, Exhibitors and Hotel Guests with More VIP Activities To Be Announced.
Friday, October 7 (VIPs, Exhibitors, and Hotel Guests only): 3:00 pm – 10:00 pm
Roots of Creation 3:30-5:00, then after-hours fun with a Comedy show, and Brett Wilson's solo set!
Meet Cheech Marin – Actor, Writer, Director, Comedian, Speaker, Musician