Inside The $20 Billion Cannabis Industry: Find Out What You Need to Know At The HighLifeStyle Show October 7-9, 2022
A Cannabis B2B and B2C Hybrid event with Entertainment in a resort hotel near Boston.
The green rush is real and it's here to stay. The legal cannabis industry is booming and it's growing rapidly. The global legal cannabis market is expected to reach a value of $20 billion by 2025. With new legislation popping up across the country, and even the globe, increasing numbers of companies are looking to cash in on this lucrative market opportunity. Even with all the noise and hype around this new industry, investors need to remain objective and keep their risk thresholds in check when considering these opportunities. To help you navigate this hot space, The HighLifeStyle Show & NECANN Boston have put together a fun environment for businesses, exhibitors, and vendors to meet qualified customers and investors who are interested in cannabis-related products, services, and creative arts.

What's Driving the Growth of the Cannabis Industry?
The primary drivers of the cannabis industry are shifting social attitudes, an increase in cannabis-related research, and changes in regulation across the world. For example, in Canada, cannabis has been legal for medicinal use for several years. However, back in October 2018, cannabis became legal for both medicinal and recreational use. This change was expected to increase the size of the cannabis market from $5 billion to $20 billion in one year. In the U.S., we've also witnessed states legalizing cannabis for recreational use. The most notable example of this is California, which legalized the plant in 2016. As of 2022, nineteen other states have followed suit, including the District of Columbia, Alaska, Arizona, Colorado, Connecticut, Illinois, Maine, Massachusetts, Michigan, Montana, New Jersey, New Mexico, New York, Nevada, Oregon, Rhode Island, Vermont, Virginia, and Washington. Other countries, such as Germany, Australia, Brazil, and Israel, are also looking to legalize cannabis for medicinal or recreational use. All told, these regulation changes are expected to spur growth in the industry, and investment opportunities abound for investors.
How Is the Cannabis Industry Currently Shaped?
The cannabis industry is still largely fragmented, especially concerning the supply chain. There are a variety of different companies operating in the space, from growers to product providers. However, a significant portion of the industry is made up of retail companies, including dispensaries and e-commerce sites. This industry structure is subject to change in the future as the market matures and consolidates – but for now, investors may want to consider this landscape as they navigate their business relationships, as well as investment decisions.
Be wary of companies with no fundamentals.
We've seen companies pop up in the cannabis industry with little to no revenue, limited operations, and no real plan for their growth. These companies are extremely risky, as they have little to no likelihood of surviving in the long run. You want to find companies that have real operations, real products, and real customers.
Determine if a company is a product provider, grower, or retailer.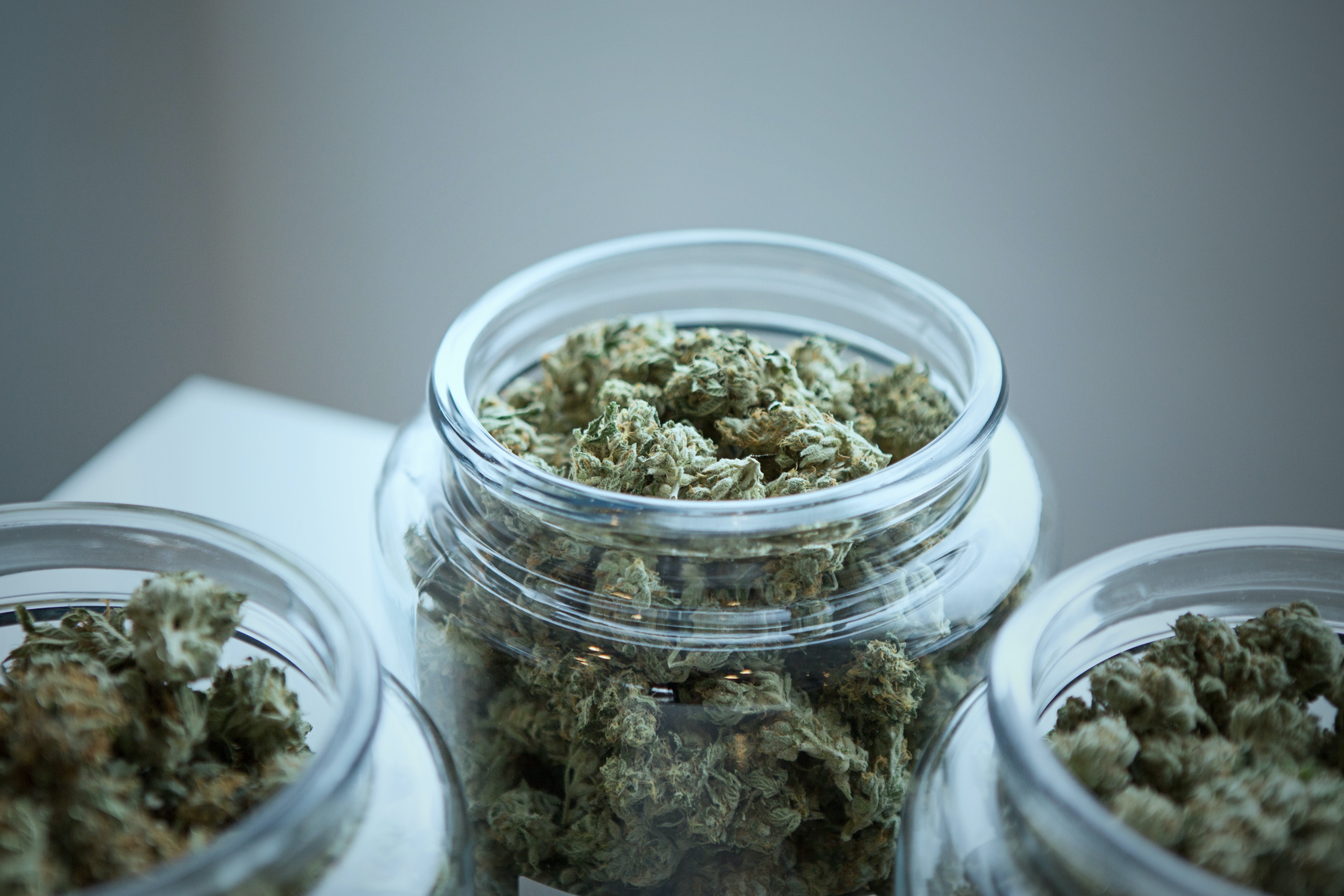 When you're researching cannabis companies, you need to determine their business model, i.e. do they manufacture products or do they grow the plant? Do they sell the product directly to consumers? You also need to be aware of how different types of companies fit into the supply chain. In the cannabis industry, there are three types of companies: product providers, growers, and retailers. Product providers are companies that make cannabis products. Growers are companies that cultivate the cannabis plant. And retailers sell cannabis products directly to consumers. To determine if a company is a product provider, grower, or retailer, you need to look at the company's operations and its place in the supply chain.
Check to see if a company is profitable.
As with any investment, you want to determine if the company is profitable. Profitability is the key indicator of a company's health and ability to survive in the long run. Profitable companies are more likely to survive a downturn in the industry, as well as an economic downturn.
Understand who the competition is and how they differ.
Finally, as you dig into a company, you want to understand what its competition looks like, as well as how the company compares.
Speak to Your Customers. This is a simple step, but many businesses don't do enough of it.
Speak to Your Suppliers.
Speak to Your Competitors.
Go to Industry Seminars, Conferences, and Expos, such as the HighLifeStyle Show
Conduct Online Research.
Check Social Media.
Watch Who Competitors Hire
This will help you paint a picture of the investment, and partnership opportunity, and it will help you determine if the company is worth your time and money.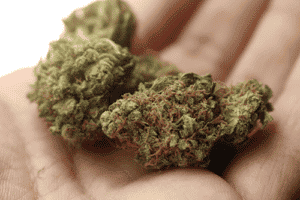 The concept for the HighLifeStyle Show began in 2018, as an opportunity similar to craft wine and craft beer for the cannabis community to come together for a conference that was educational and entertaining for businesses and consumers. After the pandemic, the Massachusetts cannabis environment has also evolved to make this type of event more suitable for the state.
The goal is to allow the Brands to "own" the customer to evolve brand loyalty, while offering added knowledge of products, and driving the opportunity for consumer choice from the multitude of options to purchase legally that exists (and is growing.) NECANN has been a titan of the cannabis industry since 2014. In the last several years grown from the brainchild of Co-founder and President Marc Shepard and fellow Co-Founder Jeff Lawrence to the event-producing powerhouse that it is today. The dream of the two men is to create a thriving hub of resources and communication for the booming and ever-growing cannabis industry. Businesses, entrepreneurs, advocates, patients, investors, educators, and consumers alike have been utilizing the vital service that NECANN has proudly and expertly provided to local communities throughout the northeast and beyond!
About the show AND how to be part of the $20 Billion Cannabis Industry
October 7-9, 2022
The Boxboro Regency Hotel and Conference Center, Boxborough, MA
Tickets are available now!
You must be at least 21 years of age to enter the private property.

The high lifestyle Show will be over 30,000 sq ft indoor and outdoor gathering of brands, dispensaries, distributors, growers, artists, performers, and consumers to converge in the HighLifeStyle of B2B and B2C in a resort hotel conference setting with exhibitors, vendors, concerts, comedy, education, celebrities, socializing and networking.
Offering exhibitors and vendors a fun environment to meet qualified customers who are interested in canna-related products, services, and creative arts. There will be no THC products for sale on the property.
As a business conference, one of our goals is to have businesses, entrepreneurs, and brands be able to meet the distributors, retailers, and consumers in an entertaining, safe environment. Retail distributors can promote their products and retail locations to compete to attract new customers. Artists can find new fans. Craft growers can network to find supplies they may need to be an at-home botanist, or find outlets or job opportunities.
As a LifeStyle conference, we will be showcasing all aspects of the canna-inspired culture including health, wellness, music, art, clothing, literature, food, cultivation, supplies, medical, educational, and ancillary aspects including cannabis weddings and travel.
There will be two levels of participation involving access to indoor and outdoor activities. All attendees will be able to access all of the Exhibitors indoors and out.
Live Music On The Main Stage Outdoors All Weekend Long Includes
The Wailers, Roots of Creation, Brett Wilson, Mikaela Davis, Barrence Whitfield, Walter Sickert & The Army of Broken Toys, Tsunami of Sound, Justine's Black Threads, and more.
Laugh your bud off with LIVE Comedy & Stand-up
Starring Matt Barry, Mona Forgione, Ian Stuart, and Josh Day will be performing standup comedy, all weekend long.
Click Here For more info on Exhibitor Space or Sponsorship, or email:
Marc@NECANN.com or GarySohmers@gmail.com
THERE WILL BE NO SELLING ANYTHING IN VIOLATION OF MASSACHUSETTS LAW. THIS LOCATION IS NOT A DISPENSARY.
About the Venue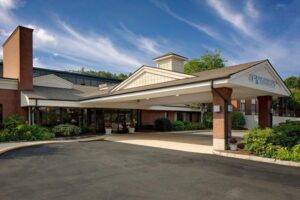 Make it a vacation and stay for the weekend! Boxboro Regency Hotel (978) 263-8701 Located in a rural area near several corporate offices, this simple conference hotel is 1 mi (1.6 km) from I- 95 and within 1 mi (2 km) of Oxbow National Wildlife Refuge. 9 km and 33 km from downtown Boston. The warm, traditionally furnished rooms feature free Wi-Fi access, a flat-screen TV, a coffee maker, and a seating area. Higher-class rooms have mini-fridges and/or a balcony or terrace overlooking the pool. Suites also include sofa beds and microwaves, while higher-end suites have separate living rooms.
While there are many pleasant restaurants close to our hotel, we are happy to offer guests delicious on-site dining options. Enjoy breakfast, lunch, or dinner at our casual restaurant Minuteman Grille American Pub. You can also enjoy a delicious meal served directly in your room.
Amenities consist of a tropical atrium with a fountain, free Wi-Fi, free parking, disabled access, an indoor pool, restaurant, bar, room service, and air conditioning. Refrigeration, Airport Shuttle, Pets Allowed, Dogs Allowed (please call hotel for more information 978-263-8701). In addition, for hotel guests, we provide a fully equipped fitness center that includes changing rooms and showers, treadmills, ellipticals, stationary bikes, and free weights. Stay in control of your business with our on-site business center, which offers computer, printer, and fax services.
Hotel restaurants, bars, and indoor restrooms are also exclusive to VIPs, Hotel guests, and Exhibitors.
VIP Live Concerts including Roots of Creation appearing in Concert on Friday, October 7, 2022, at 4:00 pm – also Brett Wilson solo set Friday Evening – Special Show only for VIPs, Exhibitors and Hotel Guests and Mikaela Davis with her band Southern Star will be performing in concert Saturday, Oct. 8 on the main stage outdoors – Mikaela Davis will be performing a special solo concert for VIPs, Exhibitors and Hotel Guests with More VIP Activities To Be Announced.
$20 Billion Cannabis Industry: At a LifeStyle conference, we will be showcasing all aspects of the canna-inspired culture including health, wellness, music, art, clothing, literature, food, cultivation, and supplies, medical, educational, and ancillary aspects including cannabis weddings and travel.