Green Gold Group is a community-focused company, working closely with local partners to ensure safe, regulated access to cannabis. Coming to the HighLifeStyle Show October 7-9, 2022. The Boxboro Regency Hotel and Conference Center, Boxborough, MA
A family-owned and operated business est. in 2015. Our grow facility is located in North Brookfield, Massachusetts, and our dispensary is in Charlton Massachusetts. We have a wide variety of cannabis products including pre-rolls, infused pre-rolls, concentrates, flower, live resin, cured resin cartridges, edibles and so much more coming to the market! All made here at our facility! We are an exclusive, proud partner of the award-winning, first legal distillate company nationwide, The Clear with award-winning flavors such as Blue Raz, Grapevine, and Potent Pineapple. Visit our booth to find out more!
Green Gold Group launched as an applicant to the Medical Use of Marijuana Program in 2015 and opened our Charlton location in 2019. Since our founding, we have been proud to be a community-focused company – working closely with our local partners to ensure safe, regulated access to cannabis.
We are proud to support the Cannabis Control Commission in the drive to create a robust and regulated cannabis industry reflective of the unique qualities of our Commonwealth. Its mission is to safely, equitably, and effectively implement and administer the laws enabling access to Medical and Adult Use of Marijuana in the Commonwealth. The Green Gold Group seeks to create an equitable and representative cannabis industry that benefits our clients, patients, and community members.
Education and customer choice are what make us stand apart from other MA dispensaries. We provide everything you need in order to make the proper choice of cannabis specifically for your needs. We are passionate about being part of the inclusive Charlton cannabis community, and we are excited for you to join us on our mission.
Green Gold Group in Charlton, MA strives to provide its customers with quality products at a competitive price. Let our courteous and knowledgeable staff help you find the cannabis products to suit your needs. Browse our online menu and place an order for pick up at our dispensary. https://www.greengold.group/
About the Venue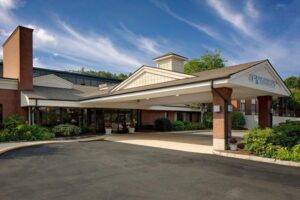 Boxboro Regency Hotel (978) 263-8701 Located in a rural area near several corporate offices, this conference hotel is 1 mi (1.6 km) from I- 95 and within 1 mi (2 km) of Oxbow National Wildlife Refuge. A 20-minute drive from downtown Boston. The warm, traditionally furnished rooms feature free Wi-Fi access, a flat-screen TV, a coffee maker, and a seating area. Higher classrooms have mini-fridges and/or a balcony or terrace overlooking the pool. Suites also include sofa beds and microwaves, while higher-end suites have separate living rooms. The on-site full-service restaurant is open for breakfast, lunch, and dinner and serves modern American fare. Guests can unwind on the indoor pool deck. Additional amenities include an exercise facility and an indoor pool. The hotel provides free parking and is pet friendly.
While there are many pleasant restaurants close to our hotel, we are happy to offer guests delicious on-site dining options. Enjoy breakfast, lunch or dinner at our casual restaurant Minuteman Grille American Pub. You can also enjoy a delicious meal served directly in your room.
Amenities consist of a tropical atrium with a fountain, free Wi-Fi, free parking, disabled access, an indoor pool, restaurant, bar, room service, and air conditioning. Refrigeration, Airport Shuttle, Pets Allowed, Dogs Allowed (please call hotel for more information 978-263-8701). In addition, for hotel guests, we provide a fully equipped fitness center that includes changing rooms and showers, treadmills, ellipticals, stationary bikes, and free weights. Stay in control of your business with our on-site business center, which offers computer, printer, and fax services.
The hotel restaurant, bar, and indoor restrooms are also exclusive to VIPs, Hotel guests, and Exhibitors.
VIP Live Concerts including Roots of Creation appearing in Concert on Friday, October 7, 2022, at 4:00 pm – also Brett Wilson solo set Friday Evening – Special Show only for VIPs, Exhibitors and Hotel Guests and Mikaela Davis with her band Southern Star will be performing in concert Saturday, Oct. 8 on the main stage outdoors – Mikaela Davis will be performing a special solo concert for VIPs, Exhibitors and Hotel Guests with More VIP Activities To Be Announced.
Green Gold Group – The First Legal Distillate Company Nationwide