"Too many lives have been upended because of our failed approach to marijuana. It's time that we right these wrongs," the President said.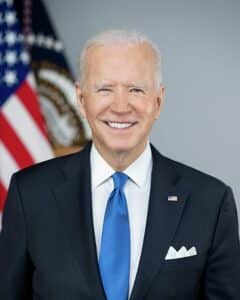 CNN —  President Joe Biden is taking his first major steps toward decriminalizing marijuana, fulfilling a campaign pledge to erase prior federal possession convictions and beginning the process of potentially loosening federal classification of the drug.
Biden on Thursday will pardon all prior federal offenses of simple marijuana possession, a move that senior administration officials said would affect thousands of Americans charged with that crime.
Biden to pardon all federal offenses of simple marijuana possession in first major steps toward decriminalization – By Kevin Liptak, CNN 4:56 PM EDT, Thu October 6, 2022
Biden on Thursday will pardon all prior federal offenses of simple marijuana possession, a move that senior administration officials said would affect thousands of Americans charged with that crime.
The announcement comes a month ahead of critical November elections that will determine control of Congress. Some candidates – in particular Pennsylvania Democratic Lt. Gov. John Fetterman, who is running for his state's US Senate seat – have made the issue of marijuana legalization central to their campaigns. When Fetterman and Biden met last month, the candidate said he would raise the issue with the President. At the same time, Democrats have sought to rebuff allegations they are soft on crime, an issue that has risen to the top of some voters' agendas in certain swing districts.
As part of the announcement, Biden also encouraged governors to take similar steps to pardon state simple marijuana possession charges, a move that would potentially affect many thousands more Americans.
And the President will task the Department of Health and Human Services and Attorney General Merrick Garland to "expeditiously" review how marijuana is scheduled under federal law, the first step toward potentially easing a federal classification that currently places marijuana in the same category as heroin and LSD.
The moves Biden announced Thursday stop short of full decriminalization, which has enjoyed growing support among both political parties. But they are the first significant steps taken by a US president toward removing criminal penalties for possessing marijuana.
Read the full news story on CNN 
Biden Pardons Thousands of People Convicted of Marijuana Possession Under Federal Law
The president urged governors to follow his lead for people convicted on state charges of possession.
WASHINGTON — President Biden on Thursday pardoned all people convicted of marijuana possession under federal law and said his administration would review whether marijuana should still be a Schedule 1 drug like heroin and LSD, saying that "makes no sense."
The pardons will clear about 6,500 people who were convicted on federal charges of simple possession of marijuana from 1992 to 2021 and thousands more who were convicted of possession in the District of Columbia, officials said ahead of the president's announcement.
Mr. Biden urged governors to follow his lead for people convicted on state charges of simple possession. The number of convictions under state laws vastly outnumbers those who have been charged with a violation of federal laws, limiting the overall reach of the president's actions on Thursday.
Read the full story on The New York Times
About The HighLifeStyle Show
HighLifeStyle Show Oct 7-9 Cheech Marin, Jon Provost, The Wailers, Roots of Creation, MIkaela Davis, Jon Butcher Axis, Barrence Whitfield, Walter Sickert Army of Broken Toys, Justine's Black Threads, Tsunami of Sound, DJ Slim, Bliss Bus, Mystery Machine, Viper Vaudeville, Standup Comedy, Baked Bingo, exhibitors, lots more fun https://highlifestyleshow.com/the-highlifestyle-show-tickets-available-now/
Frequently Asked Questions
Do I need to be 21+ and is the show open to the public?
The show is open to the public, 21+ NO EXCEPTIONS.
Do I have to bring my ticket to the event?
You will need a copy of the ticket, printed or on your phone.
Can I leave & re-enter?
Yes, unlimited re-entry for the day of the show with a badge.
Can I bring/use cannabis to the event?
Yes – consumption will be permitted in all outside spaces. Possession and use of cannabis MUST be in compliance with Massachusetts law.
Is my registration/ticket transferable?
Yes – anyone over 21 can use your ticket.
What is the refund policy?
All ticket sales are final, with no refunds.
The High Lifestyle Show October 7-9, 2022
The Boxboro Regency Hotel and Conference Center, Boxborough, MA
Tickets are available now!
You must be at least 21 years of age to enter the private property.
There are a lot of reasons that we will be at the HighLifeStyle Show in Boxborough from Oct. 7 to Oct. 9, and the fact that the Dig is co-sponsoring a tent with the Weed Game Show, Boston Baked Bingo, a DJ Slim performance, yoga, and other activities is just one of them.
The lineup for the weekend is also spectacular beyond our wildest weeded dreams. As we announced earlier, the Wailers will be headlining the music stage, and Cheech Marin himself will also be on-site meeting fans.

The HighLifeStyle Show will be over 30,000 sq ft indoor and outdoor gathering of brands, dispensaries, distributors, growers, artists, performers, and consumers to converge in the HighLifeStyle of B2B and B2C in a resort hotel conference setting with exhibitors, vendors, concerts, comedy, education, celebrities, socializing and networking.
The HighLifeStyle Show offers exhibitors and vendors a fun environment to meet qualified customers who are interested in canna-related products, services, and creative arts.
As a business conference, one of our goals is to have businesses, entrepreneurs, and brands be able to meet the distributors, retailers, and consumers in an entertaining, safe environment. Retail distributors can promote their products and retail locations in order to compete to attract new customers. Artists can find new fans. Craft growers can network to find supplies they may need to be an at-home botanist, or find outlets or job opportunities.
As a LifeStyle conference, we will be showcasing all aspects of the canna-inspired culture including health, wellness, music, art, clothing, literature, food, cultivation, supplies, medical, educational, and ancillary aspects including cannabis weddings and travel.
There will be two levels of participation involving access to indoor and outdoor activities. All attendees will be able to access all of the Exhibitors indoors and out.
Live Music On The Main Stage Outdoors All Weekend Long Includes
The Wailers, Roots of Creation, Brett Wilson, Mikaela Davis, Barrence Whitfield, Walter Sickert & The Army of Broken Toys, Tsunami of Sound, Justine's Black Threads, and more.
Laugh your bud off with LIVE Comedy & Stand-up
Starring Matt Barry, Mona Forgione, Ian Stuart, and Josh Day will be performing standup comedy, all weekend long.
Click Here For more info on Exhibitor Space or Sponsorship, or email:
Marc@NECANN.com or GarySohmers@gmail.com
THERE WILL BE NO SELLING ANYTHING IN VIOLATION OF MASSACHUSETTS LAW. THIS LOCATION IS NOT A DISPENSARY.
About the Venue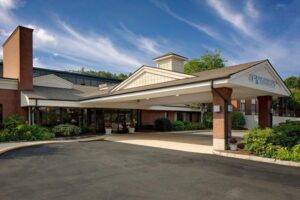 Make it a vacation and stay for the weekend! Boxboro Regency Hotel (978) 263-8701 Located in a rural area near several corporate offices, this simple conference hotel is 1 mi (1.6 km) from I- 95 and within 1 mi (2 km) of Oxbow National Wildlife Refuge. 9 km and 33 km from downtown Boston. The warm, traditionally furnished rooms feature free Wi-Fi access, a flat-screen TV, a coffee maker, and a seating area. Higher-class rooms have mini-fridges and/or a balcony or terrace overlooking the pool. Suites also include sofa beds and microwaves, while higher-end suites have separate living rooms.
While there are many pleasant restaurants close to our hotel, we are happy to offer guests delicious on-site dining options. Enjoy breakfast, lunch, or dinner at our casual restaurant Minuteman Grille American Pub. You can also enjoy a delicious meal served directly in your room.
Amenities consist of a tropical atrium with a fountain, free Wi-Fi, free parking, disabled access, an indoor pool, a restaurant, bars, room service, and air conditioning. Refrigeration, Airport Shuttle, Pets Allowed, Dogs Allowed (please call hotel for more information). information 978-263-8701). In addition, for hotel guests, we provide a fully equipped fitness center that includes changing rooms and showers, treadmills, ellipticals, stationary bikes, and free weights. . Stay in control of your business with our on-site business center, which offers computer, printer, and fax services.
The hotel restaurant, bars, and indoor restrooms are also exclusive to VIPs, Hotel guests, and Exhibitors.
VIP Live Concerts including Roots of Creation appearing in Concert on Friday, October 7, 2022, at 4:00 pm – also Brett Wilson solo set Friday Evening, Cannabis Viper Vaudeville performance – Special Show only for VIPs, Exhibitors, and Hotel Guests and Mikaela Davis with her band Southern Star will be performing in concert Saturday, Oct. 8 on the main stage outdoors – Mikaela Davis will be performing a special solo concert for VIPs, Exhibitors and Hotel Guests with More VIP Activities To Be Announced.
Friday, October 7 (VIPs, Exhibitors, and Hotel Guests only): 3:00 pm – 10:00 pm
Roots of Creation 3:30-5:00, then after-hours fun with a Comedy show, , and Brett Wilson's solo set!
NEWS: Biden to Pardon All Federal Offenses of Simple Marijuana Possession