Offering accurate, reliable and cost-effective testing and product development, building relationships with clients based on trust and service. As an analytical service provider, ProVerde provides testing and consulting services. They do not sell, broker or distribute CBD products.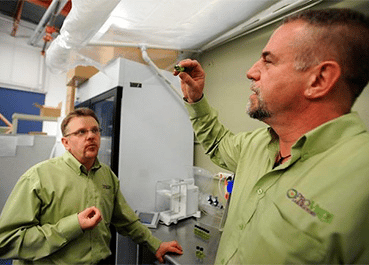 ProVerde Laboratories is an ISO 17025 accredited independent testing laboratory established in 2013, focused on cannabis analytics, research and development. ProVerdes mission is to bring value to customers products and research by providing the most accurate and reliable analytical testing available, with the ultimate goal of ensuring consumer safety.
Next Generation Technology
ProVerde Labs has Massachusetts & Maine based laboratories offering analytical testing and consulting services in the fields of biotechnology, pharmaceutical research & development, diagnostics and pharmacogenetics. Available services utilize leading-edge technologies to yield the most reliable analytical results available to provide testing, analysis and evaluation of the goods and services for the purpose of certification. Our mission includes building lasting relationships with our customers and communities by providing services with reliability, quality and integrity.
Full Service Testing
ProVerde Laboratories offers analytical and consulting service to a variety of market segments, utilizing the newest generation of testing equipment and methodologies.
Pharmaceutical
Marijuana (Cannabis)
Hemp
Food & Nutrition
Environmental
Clinical Research
Our Commitment
Our founders have always been involved with their civic and business communities and understand corporate responsibility. We believe in supporting our business partners and the communities we serve and the patient groups that benefit from cannabinoid therapies. We also have a strong commitment to environmental awareness, and as such have chosen analytical testing technologies that minimize the impact on the environment. As a result, our analytical testing generates 100 to 500 times less hazardous waste relative to conventional analytical methodologies
ProVerde Laboratories Mission Statement
"To provide Cannabis manufacturers, producers, researchers and creators of products with analytical laboratory services that utilizes the next generation of smarter, faster, environmentally friendly testing and separation technologies and produce a much broader array of results with greater precision to help understand and improve product development, processing and safety."
Find out more information about services, technology, and news on the ProVerde Laboratories website: https://www.proverdelabs.com/
About The High Lifestyle Show October 7-9, 2022 
October 7-9, 2022
The Boxboro Regency Hotel and Conference Center, Boxborough, MA
Tickets are available now!
You must be at least 21 years of age to enter the private property.

There will be over 30,000 sq ft indoor and outdoor gathering of brands, dispensaries, distributors, growers, artists, performers, and consumers to converge in the HighLifeStyle of B2B and B2C in a resort hotel conference setting with exhibitors, vendors, concerts, comedy, education, celebrities, socializing and networking.
Live Music On The Main Stage Outdoors All Weekend Long Includes
The Wailers, Roots of Creation, Jon Butcher Axis, Brett Wilson, Mikaela Davis, Barrence Whitfield, Walter Sickert & The Army of Broken Toys, Tsunami of Sound, Justine's Black Threads, and more.
Laugh your bud off with LIVE Comedy & Stand-up
Starring Matt Barry, Mona Forgione, Ian Stuart, and Josh Day will be performing standup comedy, all weekend long.
Click Here For more info on Exhibitor Space or Sponsorship, or email:
Marc@NECANN.com or GarySohmers@gmail.com
About the Venue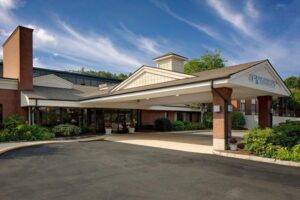 Boxboro Regency Hotel (978) 263-8701 Located in a rural area near several corporate offices, this conference hotel is 1 mi (1.6 km) from I- 95 and within 1 mi (2 km) of Oxbow National Wildlife Refuge. A 20-minute drive from downtown Boston. The warm, traditionally furnished rooms feature free Wi-Fi access, a flat-screen TV, a coffee maker, and a seating area. Higher classrooms have mini-fridges and/or a balcony or terrace overlooking the pool. Suites also include sofa beds and microwaves, while higher-end suites have separate living rooms. The on-site full-service restaurant is open for breakfast, lunch, and dinner and serves modern American fare. Guests can unwind on the indoor pool deck. Additional amenities include an exercise facility and an indoor pool. The hotel provides free parking and is pet friendly.
While there are many pleasant restaurants close to our hotel, we are happy to offer guests delicious on-site dining options. Enjoy breakfast, lunch, or dinner at our casual restaurant Minuteman Grille American Pub. You can also enjoy a delicious meal served directly in your room.
Amenities consist of a tropical atrium with a fountain, free Wi-Fi, free parking, disabled access, an indoor pool, a restaurant, a bar, room service, and air conditioning. Refrigeration, Airport Shuttle, Pets Allowed, Dogs Allowed (please call hotel for more information 978-263-8701). In addition, for hotel guests, we provide a fully equipped fitness center that includes changing rooms and showers, treadmills, ellipticals, stationary bikes, and free weights. Stay in control of your business with our on-site business center, which offers computer, printer, and fax services.
ProVerde Laboratories – Where Science, Technology and Canna Meet