A CBD Skincare copmpany, specializing in organic skincare products. Founded in 2018, Hole In The Wall Care, LLC is a CBD Company based In Massachusetts and owned by Laura Ingalls Huard. With over 21 years of research on plant medicine, cannabis, and organic skincare, We are happy to share with YOU my Award Winning CBD Products. All products contain carefully chosen ingredients formulated for all skin types.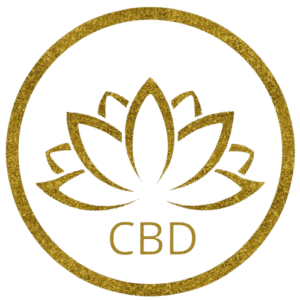 QUALITY, COMPASSIONATE CARE Our mission is to provide quality treatment with compassion and convenience. Our mission is to provide an alternative, natural way of healing without using industrialized pharmaceuticals.
ORGANIC FORMULATIONS Formulated with USDA-certified organic oils, butters & herbs. third party lab tested for heavy metals, pesticides, and microbiological contaminates.
Hole In The Wall Care CBD Products Chosen for Northeast Leaf Magazine 2021 Topical of the Month
2019 Harvest Cup Winner 1st Place Cannabis Salve and Runner Up CBD Face Serum.
Find out more about the founder, schedule an appointment, ask any questions that you may have, as well as find products available to purchase online, at their official website, HoleInTheWallcare.com.
Our mission is to provide quality treatment with compassion and convenience. Our mission is to provide an alternative, natural way of healing without using industrialized pharmaceuticals.
Stop by Hole in the Wall Care LLC booth #241 at the HighLifeStyle Show on October 7-9, 2022 at the Boxboro Regency Hotel in Boxborough, MA to learn more.
About the show
October 7-9, 2022
The Boxboro Regency Hotel and Conference Center, Boxborough, MA
Tickets are available now!
You must be at least 21 years of age to enter the private property.

There will be over 30,000 sq ft indoor and outdoor gathering of brands, dispensaries, distributors, growers, artists, performers, and consumers to converge in the HighLifeStyle of B2B and B2C in a resort hotel conference setting with exhibitors, vendors, concerts, comedy, education, celebrities, socializing and networking.
Offering exhibitors and vendors a fun environment to meet qualified customers who are interested in canna-related products, services, and creative arts. There will be no THC products for sale on the property.
As a business conference, one of The HighLifeStyle Show's goals is to have businesses, entrepreneurs, and brands will be able to meet the distributors, retailers, and consumers in an entertaining, safe environment. Retail distributors can promote their products and retail locations in order to compete to attract new customers. Artists can find new fans. Craft growers can network to find supplies they may need to be an at-home botanist, or find outlets or job opportunities.
As a LifeStyle conference, we will be showcasing all aspects of the canna-inspired culture including health, wellness, music, art, clothing, literature, food, cultivation, supplies, medical, educational, and ancillary aspects including cannabis weddings and travel.
There will be two levels of participation involving access to indoor and outdoor activities. All attendees will be able to access all of the Exhibitors indoors and out.
Live Music On The Main Stage Outdoors All Weekend Long Includes
The Wailers, Roots of Creation, Jon Butcher Axis, Brett Wilson, Mikaela Davis, Barrence Whitfield, Walter Sickert & The Army of Broken Toys, Tsunami of Sound, Justine's Black Threads, and more.
Laugh your bud off with LIVE Comedy & Stand-up
Starring Matt Barry, Mona Forgione, Ian Stuart, and Josh Day will be performing standup comedy, all weekend long.
Click Here For more info on Exhibitor Space or Sponsorship, or email:
Marc@NECANN.com or GarySohmers@gmail.com
THERE WILL BE NO SELLING ANYTHING IN VIOLATION OF MASSACHUSETTS LAW. THIS LOCATION IS NOT A DISPENSARY.
About the Venue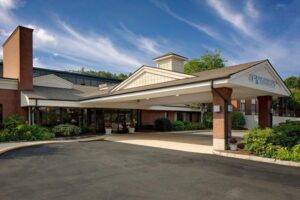 Boxboro Regency Hotel (978) 263-8701 Located in a rural area near several corporate offices, this conference hotel is 1 mi (1.6 km) from I- 95 and within 1 mi (2 km) of Oxbow National Wildlife Refuge. A 20-minute drive from downtown Boston.
Amenities consist of a tropical atrium with a fountain, free Wi-Fi, free parking, disabled access, an indoor pool, a restaurant, a bar, room service, and air conditioning. Refrigeration, Airport Shuttle, Pets Allowed, Dogs Allowed (please call hotel for more information 978-263-8701). In addition, for hotel guests, we provide a fully equipped fitness center that includes changing rooms and showers, treadmills, ellipticals, stationary bikes, and free weights. Stay in control of your business with our on-site business center, which offers computer, printer, and fax services.
The hotel restaurant, bar, and indoor restrooms are also exclusive to VIPs, Hotel guests, and Exhibitors.
VIP Live Concerts including Roots of Creation appearing in Concert on Friday, October 7, 2022, at 4:00 pm – also Brett Wilson solo set Friday Evening – Special Show only for VIPs, Exhibitors and Hotel Guests and Mikaela Davis with her band Southern Star will be performing in concert Saturday, Oct. 8 on the main stage outdoors – Mikaela Davis will be performing a special solo concert for VIPs, Exhibitors and Hotel Guests with More VIP Activities To Be Announced.
Hole in the Wall Care LLC CBD Skincare Co. Organic Award Winning Products