"I've been a fan of cannabis since the mid '60s — not only for its euphoric effects but also its medicinal qualities. And I am still a fan of this amazing God-given plant."
Jon Provost is a national treasure. The checkered shirt and jeans he wore for seven years as Timmy on TV's "Lassie" hang in The Smithsonian, next to Archie Bunker's chair. "Lassie" continues to air in 50 countries, and Jon receives letters and email from fans of all ages around the world. Jon was already a seasoned professional when he won the role of Timmy at age seven. He was not even three when he was cast as Jane Wyman and Sterling Hayden's son in "So Big". During his career as a child actor and teen heart throb, he worked with some of the biggest stars in Hollywood: Grace Kelly and Bing Crosby in "The Country Girl", Natalie Wood and Robert Redford in "This Property is Condemned", Rod Steiger and Anita Ekberg in "Back From Eternity", Clint Eastwood in "Escapade in Japan", Kurt Russell in "The Computer Wore Tennis Shoes", and on television with Kim Novak, Jack Benny, James Garner – and even with that famous talking horse, Mr. Ed!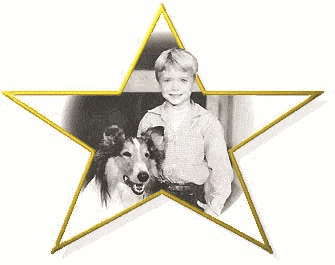 By the time Jon Provost was nineteen, he'd worked in film and television for sixteen years. With a strong desire to try something new, he headed for Northern California and college. The beauty of the wine country seduced him; Jon never returned to L.A., preferring eventually to raise a family in Sonoma County. Of his many accomplishments, he is most proud of his children, Ryan and Katie, and he is over the moon about his grandchildren, 8- year-old Juliana and 3-year-old Lucas. Jon has also earned a nationwide reputation as a philanthropist, giving his time to children's hospitals, animal shelters, and humane societies. For 25 years, he served on the Board of Governors for Canine Companions for Independence, an organization that provides free service dogs to the handicapped. He is also an advocate for US military K-9 teams.
Throughout his career, Jon has received many awards. Among them is The Motion Picture Council's award for Outstanding Contribution as a Humanitarian for his dedication in helping the physically challenged, the Allen Ludden Humanitarian Award (presented by Betty White) and the Lifetime Achievement Award from the Youth in Film Association. In 1994, Jon was honored with a star on the Hollywood Walk of Fame. Jon returned to television as Timmy, this time all grown up, in "The New Lassie" with Dee Wallace in 1990. He received a Genesis Award for Outstanding Television in a Family Series for a story he penned for the show focusing on the inhumane treatment of research animals.
Jon Provost celebrated his 50th anniversary as Timmy with the release of his autobiography, TIMMY'S IN THE WELL. It is due to be re-released with an update later this year. In recent years, he added the internet to his resume, directing and hosting short videos about dogs and cats for a Purina website, as well as guesting in a commercial for a retail furniture chain. He's very excited about voicing a robot who is the faithful protector of the main character in the soon-to-be-released sci-fi film Colonials. "The producer called me because he wanted to recreate the relationship I had with Lassie," says Jon. "But this time, I'm Lassie!"
9-28-22 The Hank-Zone – Jon Provost (Timmy On Lassie)
Hank talks with child actor, Jon Provost (Timmy from the series Lassie), who will be in Boxboro from October 7-9, at the Highlifestyle Show at the Boxboro Regency Hotel. Follow The K-Zone WPKZ 105.3FM/AM1280 and others on SoundCloud.
About the show
October 7-9, 2022
The Boxboro Regency Hotel and Conference Center, Boxborough, MA
Tickets are available now!
You must be at least 21 years of age to enter the private property.

There will be over 30,000 sq ft indoor and outdoor gathering of brands, dispensaries, distributors, growers, artists, performers, and consumers to converge in the HighLifeStyle of B2B and B2C in a resort hotel conference setting with exhibitors, vendors, concerts, comedy, education, celebrities, socializing and networking.
Offering exhibitors and vendors a fun environment to meet qualified customers who are interested in canna-related products, services, and creative arts. There will be no THC products for sale on the property.
As a business conference, one of The HighLifeStyle Show's goals is to have businesses, entrepreneurs, and brands will be able to meet the distributors, retailers, and consumers in an entertaining, safe environment. Retail distributors can promote their products and retail locations in order to compete to attract new customers. Artists can find new fans. Craft growers can network to find supplies they may need to be an at-home botanist, or find outlets or job opportunities.
As a LifeStyle conference, we will be showcasing all aspects of the canna-inspired culture including health, wellness, music, art, clothing, literature, food, cultivation, supplies, medical, educational, and ancillary aspects including cannabis weddings and travel.
There will be two levels of participation involving access to indoor and outdoor activities. All attendees will be able to access all of the Exhibitors indoors and out.
Live Music On The Main Stage Outdoors All Weekend Long Includes
The Wailers, Roots of Creation, Jon Butcher Axis, Brett Wilson, Mikaela Davis, Barrence Whitfield, Walter Sickert & The Army of Broken Toys, Tsunami of Sound, Justine's Black Threads, and more.
Laugh your bud off with LIVE Comedy & Stand-up
Starring Matt Barry, Mona Forgione, Ian Stuart, and Josh Day will be performing standup comedy, all weekend long.
Click Here For more info on Exhibitor Space or Sponsorship, or email:
Marc@NECANN.com or GarySohmers@gmail.com
THERE WILL BE NO SELLING ANYTHING IN VIOLATION OF MASSACHUSETTS LAW. THIS LOCATION IS NOT A DISPENSARY.
About the Venue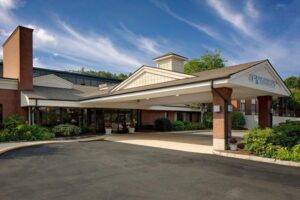 Boxboro Regency Hotel (978) 263-8701 Located in a rural area near several corporate offices, this conference hotel is 1 mi (1.6 km) from I- 95 and within 1 mi (2 km) of Oxbow National Wildlife Refuge. A 20-minute drive from downtown Boston. The warm, traditionally furnished rooms feature free Wi-Fi access, a flat-screen TV, a coffee maker, and a seating area. Higher classrooms have mini-fridges and/or a balcony or terrace overlooking the pool. Suites also include sofa beds and microwaves, while higher-end suites have separate living rooms. The on-site full-service restaurant is open for breakfast, lunch, and dinner and serves modern American fare. Guests can unwind on the indoor pool deck. Additional amenities include an exercise facility and an indoor pool. The hotel provides free parking and is pet friendly.
While there are many pleasant restaurants close to our hotel, we are happy to offer guests delicious on-site dining options. Enjoy breakfast, lunch or dinner at our casual restaurant Minuteman Grille American Pub. You can also enjoy a delicious meal served directly in your room.
Amenities consist of a tropical atrium with a fountain, free Wi-Fi, free parking, disabled access, an indoor pool, restaurant, bar, room service, and air conditioning. Refrigeration, Airport Shuttle, Pets Allowed, Dogs Allowed (please call hotel for more information 978-263-8701). In addition, for hotel guests, we provide a fully equipped fitness center that includes changing rooms and showers, treadmills, ellipticals, stationary bikes, and free weights. Stay in control of your business with our on-site business center, which offers computer, printer, and fax services.
The hotel restaurant, bar, and indoor restrooms are also exclusive to VIPs, Hotel guests, and Exhibitors.
VIP Live Concerts including Roots of Creation appearing in Concert on Friday, October 7, 2022, at 4:00 pm – also Brett Wilson solo set Friday Evening – Special Show only for VIPs, Exhibitors and Hotel Guests and Mikaela Davis with her band Southern Star will be performing in concert Saturday, Oct. 8 on the main stage outdoors – Mikaela Davis will be performing a special solo concert for VIPs, Exhibitors and Hotel Guests with More VIP Activities To Be Announced.
Meet Jon Provost The Original Timmy From TV's Lassie at HighLifeStyle Show