Growing the standard for cannabis.
A trusted voice in the industry.
Our high-minded opinions on all things cannabis, from the state of the industry to the latest regulatory laws. Ben Kovler, 42, is the CEO and creator of Chicago-based Green Thumb Industries. Ben is regularly quoted in media sites such as Bloomberg, Barron's, Business Insider, CNBC, and Forbes as an industry thought leader.
Growing green for good.
Our role in what we call "Prohibition 2.0" is grounded by simple beliefs and a lofty vision. As a leading cannabis CPG company, we exist to be helpful stewards on everyone's journey to well-being.
Whether you enjoy cannabis for health, happiness, comfort, or another reason entirely, we believe in the right to have access, options, and, most importantly, the safest products available.
We believe in the plant's potential to improve health, happiness, and comfort. We invest in our people, our brands, and our retail experiences to power a profound shift in well-being.

Our Brands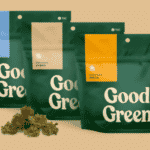 Good Green
Good Green provides support to charities working to create opportunity and change in three areas: education, employment, and expungement. To remain up to speed on our next application period, follow us on social media at @begoodgreen.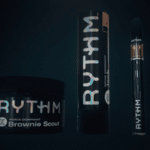 Find your Rythm
Rythm's premium line of flower, full-spectrum vape, and live concentrates offers a true to plant experience. Available in 4 categories – Energize, Balance, Relax, and Heal – to help you find your rythm.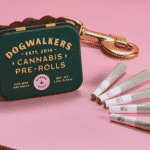 Take a walk with Dogwalkers
The best pre-rolls offer a moment of unconditional enjoyment, just like a walk around the block with your loyal four-legged friend. That's why we make Dogwalkers with wholehearted affection. Only premium flower. Always finished by hand.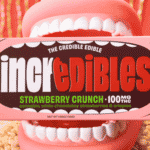 Take a bite of Incredibles
The pioneering edibles brand that tastes delicious and provides the effects you expect for worry-free enjoyment. Making consistently dosed cannabis confection since 2010, incredibles is now available in Colorado, Illinois, Maryland, Massachusetts, Nevada, Ohio, Virginia, and Puerto Rico with more states coming soon.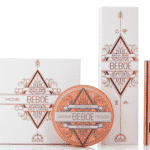 An elevated experience with Beboe
Originally designed for social dosing, Beboe cultivates pure, potent cannabis products from rose gold pens to pastilles. Beloved for its elegant deliveries, the brand was crowned "The Hermès of Marijuana" by the New York Times.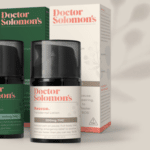 Nature + Science with Doctor Solomon's
At Doctor Solomon's, we apply scientific standards to develop reliable medical cannabis products that deliver advanced relief and improve quality of life.
We believe everyone has a right to well-being
NEWS
FORBES Magazine recently reported: Green Thumb Industries, Ben Kovler's $5.7 billion enterprise in the Empire State, is expanding with a state-of-the-art new grow facility to compete in the rising marijuana industry.
By 2023, their "cannabis campus" will be processing tens of thousands of pounds of marijuana, millions of THC-infused candies and vape cartridges to stock its shops around New York.
Ben Kovler, 42, is the CEO and creator of the Chicago-based company, which produces and distributes cannabis, edibles, vaporizers, and other goods in 14 states and generated $79.3 million in adjusted EBITDA in the second quarter.
This plot of property has seen more than a century of America's changing attitudes on drugs and crime. The New York City Farm, an early drug and alcohol treatment clinic headed by Charles Stokes, a former Surgeon General of the United States, was located there in 1914. It became the New York State Training School for Boys in the 1930s, a reform school aimed to rehabilitating troublesome city adolescents. The facility had been transformed into a state-run jail by the late 1970s. Nearly 400 jobs were lost when it shuttered a decade ago.
Cannabis will soon emerge from the ashes in Warwick. The legal market in New York, which is anticipated to open adult-use dispensaries in January 2023, is predicted to generate $3.8 billion in legal sales by 2025, making it the country's second-largest market behind California. At a time when America's cannabis prohibition is being lifted state by state—18 states now allow adult-use sales, 36 have legalized medical marijuana, and the $20 billion industry is expected to grow to a $100 billion juggernaut by the end of the decade— this facility is an important symbol of the changing times.
As Founder, CEO, and Chairman, Ben Kovler has vast expertise in managing complicated running enterprises as well as a strong dedication to charity. Ben launched Green Thumb in 2014, and the company has developed into a nationwide cannabis consumer packaged goods firm and retailer that develops and sells a portfolio of licensed cannabis products such as Rythm, Dogwalkers, The Feel Collection, and Beboe, among others. The firm also owns and manages RiseTM, a fast-expanding nationwide chain of retail cannabis outlets.
About the show
The HighLifeStyle Show is a conference with over 30,000 square feet of indoor and outdoor area that brings brands, dispensaries, distributors, growers, artists, performers, and consumers together in the HighLifeStyle of B2B and C2C.
The HighLifeStyle Show October 7-9, 2022
The Boxboro Regency Hotel and Conference Center, Boxborough, MA
Tickets available now!
You must be at least 21 years of age to enter the private property.

The HighLifeStyle Show will be over 30,000 sq ft indoor and outdoor gathering of brands, dispensaries, distributors, growers, artists, performers and consumers to converge in the HighLifeStyle of B2B and B2C in a resort hotel conference setting with exhibitors, vendors, concerts, comedy, education, celebrities, socializing and networking.
Offering exhibitors and vendors a fun environment to meet qualified customers who are interested in canna related products, services and creative arts. There will be no THC products for sale on property.
As a business conference, one of our goals is to have businesses, entrepreneurs and brands to be able to meet the distributors, retailers and consumers in an entertaining, safe environment. Retail distributors can promote their products and retail locations in order to compete to attract new customers. Artists can find new fans. Craft growers can network to find supplies they may need to be an at-home botanist, or find outlets or job opportunities.
As a LifeStyle conference, we will be showcasing all aspects of the canna inspired culture including health, wellness, music, art, clothing, literature, food, cultivation, supplies, medical, educational and ancillary aspects including cannabis weddings and travel.
There will be two levels of participation involving access to indoor and outdoor activities. All attendees will be able to access all of the Exhibitors indoors and out.
Live Music On The Main Stage Outdoors All Weekend Long Includes
The Wailers, Roots of Creation, Brett Wilson, Mikaela Davis, Barrence Whitfield, Walter Sickert & The Army of Broken Toys, Tsunami of Sound, Justine's Black Threads and more.
Laugh your bud off with LIVE Comedy & Stand-up
Staring Matt Barry, Mona Forgione, Ian Stuart, Josh Day will be performing standup comedy, all weekend long.
Click Here For more info on Exhibitor Space or Sponsorship, or email:
Marc@NECANN.com or GarySohmers@gmail.com
THERE WILL BE NO SELLING ANYTHING IN VIOLATION OF MASSACHUSETTS LAW. THIS LOCATION IS NOT A DISPENSARY.
About the Venue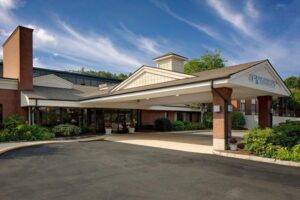 Boxboro Regency Hotel (978) 263-8701  The hotel has a variety of rooms available including standard guestrooms, suites, and executive suites. All rooms include free Wi-Fi access, cable TV with HBO, and a refrigerator. The warm, traditionally furnished rooms feature free Wi-Fi access, a flat-screen TV, a coffee maker, and a seating area. Many rooms have mini-fridges and/or a balcony or terrace overlooking the pool. Suites also include sofa beds and microwaves, while higher-end suites have separate living rooms. The on-site full-service restaurant is open for breakfast, lunch, and dinner and serves modern American fare. Guests can unwind on the indoor pool deck. Additional amenities include an exercise facility and an indoor pool.
The hotel provides free parking and is pet friendly.
While there are many pleasant restaurants close to our hotel, we are happy to offer guests delicious on-site dining options. Enjoy breakfast, lunch or dinner at our casual restaurant Minuteman Grille American Pub. You can also enjoy a delicious meal served directly in your room.
Amenities consist of a tropical atrium with a fountain, free Wi-Fi, free parking, disabled access, indoor pool, restaurant, bar, room service, air conditioning. Refrigeration, Airport Shuttle, Pets Allowed, Dogs Allowed (please call hotel for more information 978-263-8701). In addition, for hotel guests, we provide a fully equipped fitness center that includes changing rooms and showers, treadmills, ellipticals, stationary bikes and free weights. Stay in control of your business with our on-site business center, which offers computer, printer and fax services.
Hotel restaurant, bar and indoor restrooms are also exclusive to VIPs, Hotel guests and Exhibitors.
VIP Live Concerts including Roots of Creation appearing in Concert on Friday October 7, 2022 at 4:00 pm – also Brett Wilson solo set Friday Evening – Special Show only for VIPs, Exhibitors and Hotel Guests and Mikaela Davis with her band Southern Star will be performing in concert Saturday Oct. 8 on the main stage outdoors – Mikaela Davis will be performing a special solo concert for VIPs, Exhibitors and Hotel Guests with More VIP Activities To Be Announced.
Green Thumb – Growing The Standard For Cannabis